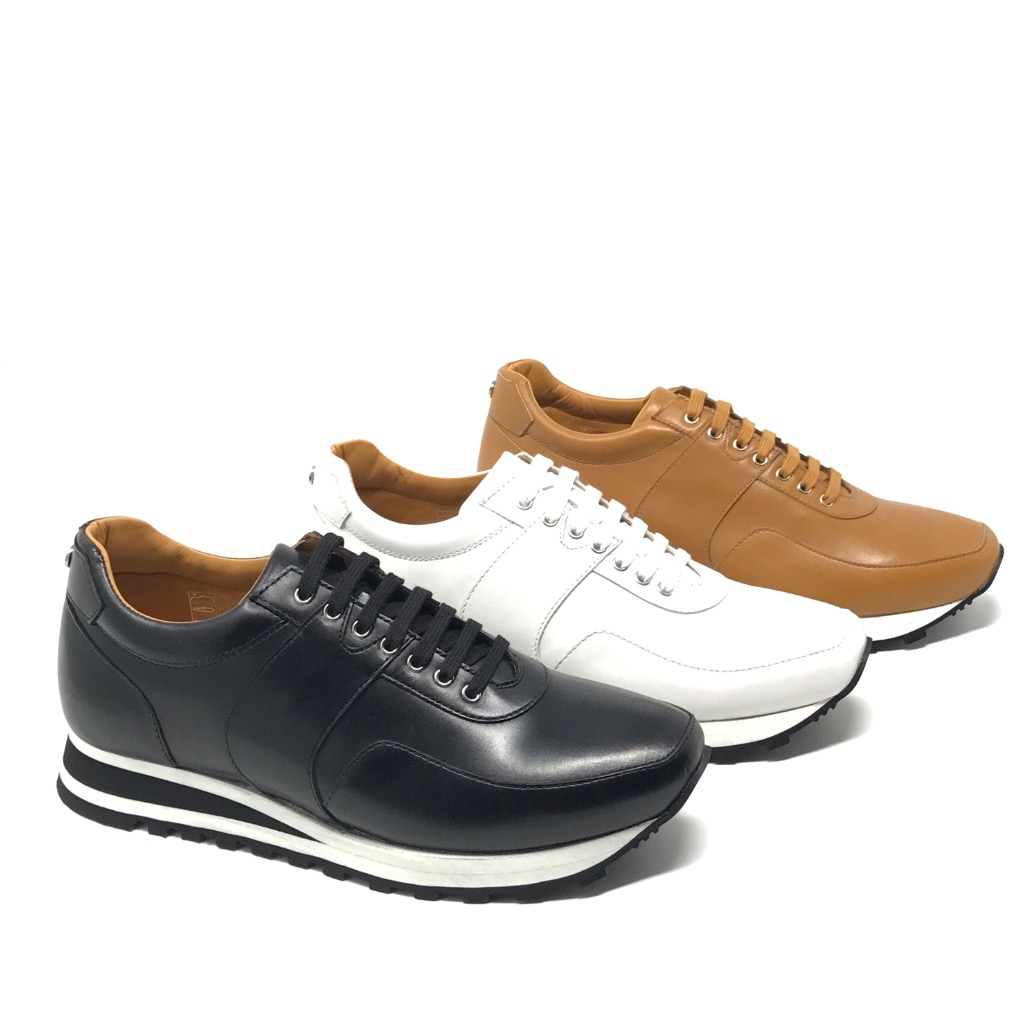 Madison Runner Women's
This chic Madison sneaker uses Italian footwear techniques that usually are used in brogues and wingtips and are rarely used in sneakers. The fine calf skin leather inside and out is strong and supple, stitched with great precision detail and soled with a unique layered motif in Vibram®.
Italian calf leather fully lined in Italian Nappa leather
Custom designed Palladium Italian Hardware
Signature stud in the back
Colors; Black , Chalk-white, Caramel
HANDMADE IN MILAN, ITALY
We are happy to offer free shipping to all US domestic destinations. For all other shipping there is a specific charge, depending on where you are in the world, that will be calculated as part of the checkout process.
We realize that you may be purchasing one of our pieces as a very special gift for someone. We are able to offer a personal service and place your gift in a quality box, wrap it in chic, neutral wrapping paper and write a handwritten message on your behalf.
We will do everything we can to help you make your gift special and meaningful. For any instructions you may have including, any unique ones, please send us an email with your specific request. info@greyluxuryprojects.com